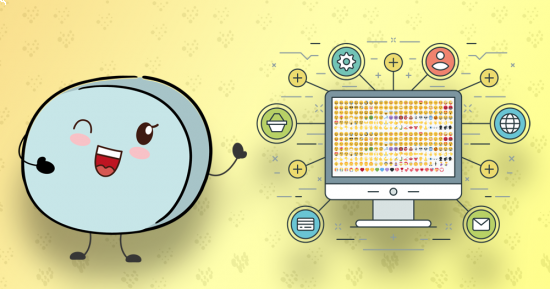 Since the day emojis entered our lives in social media and messaging, we can express ourselves more easily. Sometimes we can only communicate with emojis when texting. Thanks to these forms of expression that we encounter everywhere, we are able to express our gestures and facial expressions in the digital world more easily and more clearly.
With emojis, many brands can understand more clearly whether their followers' attitude towards them is positive or negative. Many major brands redefine their interaction methods, measure customer satisfaction, and prepare new campaigns by preparing reports from the emojis used in the comments made on their social media accounts.
According to the analysis of some large companies, 62% of the participants think that the use of emojis makes talking more fun, 42% think that emojis tell their feelings more clearly, 31% say that they communicate faster thanks to emojis. The fact that 74% of users use emoji in the posts of brands gives a more positive and sincere message and increases the desire to shop.
According to the results of these researches, it can be understood how important it is for brands and businesses to use emojis in their social media posts.
With Fixerkit Emojis, You Can Make Your Sharing More Valuable
Using emoji in your social media posts arouses sincerity and trust in your customers' eyes. You don't have to search for resources or go far to prove it, just imagine yourself. Even when texting with a normal friend or looking at his post, one sometimes thinks whether he tripled or answered normally, whether he was angry or laughed. This situation happened to everyone. But when he puts J at the end of the message, we can clearly understand the reaction of the other party.
In the same way, you share the picture of the product and write its description within the businesses. Social media means your brand's online store. Just writing a statement is like greeting the customer who comes to the store in a normal way. But using fun emojis at the end of the sharing is like welcoming the customer who comes to the store with a smiling face.
When you plan social media posts for your posts or for automatic social media sharing, you can add many emoji to the end of your comments and greet your customers who come to your online store with a smiling face. In this way, you can satisfy your customers, make the shopping continuous, increase your brand value and earnings.