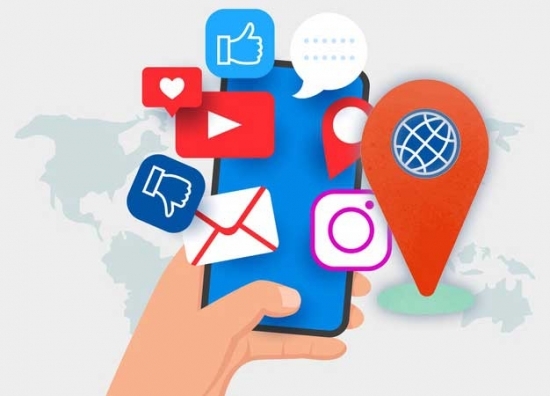 Thanks to the check-in, which is a feature offered to users by social media channels, users can share the location they share with their followers while sharing. Brand owners also use this feature to inform their followers or potential customers about their location using the social media check-in feature. Let's talk about the platforms where the check-in feature is most popular and why.
Facebook Check in
Facebook is one of the most used social media platforms for brand promotion. While businesses share their products and services from their Facebook accounts, they can provide information to customers and potential customers about their locations by using a location notification. Facebook itself has the feature to add location, that is, users who look at the brand profile can see the location of the business in the profile, while the Facebook location notification feature can also see the location where the sharing is made.
Instagram Check in
The most popular social media platform where you can reach users of all age groups is Instagram. The absence of a place to be notified in the profile can cause Instagram users to be a little more absent when shopping. Thanks to the Instagram overlay feature, brands can add location information to their shares while sharing. Thus, it can give more confidence by eliminating the abstention of the followers while shopping.
You can make your potential customers more confident in your brand thanks to the feature of adding Instagram places and Facebook places from your brand account.
Fixerkit Social Media Check in
With the new updates, users will now be able to add their selected locations to their shares while sharing from Fixerkit and make social media notifications. Thanks to Facebook check-in and Instagram check-in features, you can now add locations to social media accounts you manage on a single panel. Fixerkit, which you can use among social media reporting applications, is now even more useful with its simple admin panel, as well as its new features Facebook check and Instagram checkout.
Automatic Check in with Fixerkit
With the new update we made in the Feed feature, which you use for Fixerkit social media automatic sharing, now it adds the location you choose when adding a Feed link to your Fixerkit posts. With Feed links with automatic social media sharing, you can now automatically place notifications while automatically sharing social media.